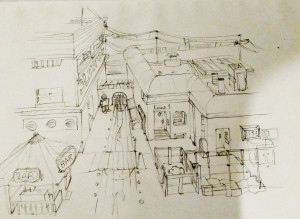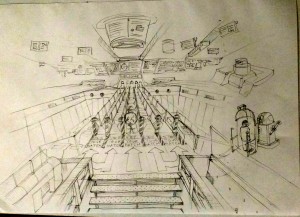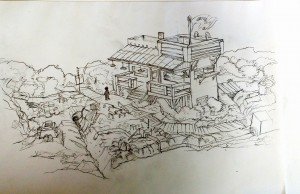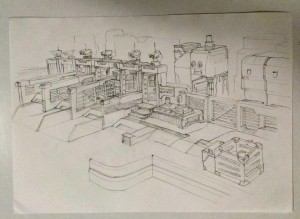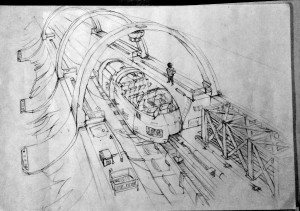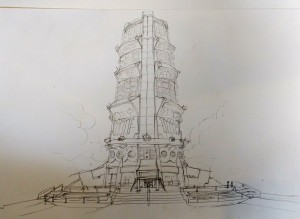 These are some of the concepts I've been working on which were based on the initial write-up for the idea of the game. The drawings depict several locations that feature heavily in the game, some of which I had no idea how they looked like until I got down to actually drawing them. Each drawing is different, too; the style of construction, for example, varies from structure. After several drawings it felt that there was a little bit more consistent personality in them. But I still have to work that through.
At the end of the day, it will either be 3D models, or illustrations, and I think I can consolidate the styles then.
These series of drawings began as a test drawings for actual adventure game scenes as I expected them to be rendered on-screen. But because there was a big gap in visualising the game thus far, I strayed from this and started to explore how the world actually looked like.